The µ43 Challenge: Affordable High Performance Lenses for Beginners
Or: the APS-C Advantage: The Nifty-Fifty: f1.8 50mm @ < 150€
If we look at photography and how to bring good photography to beginners there are some important things to bring fun: the possibility to make really good photos with affordable glass. Canon has it since generations with the EF f1.8 50mm. The price was a long time even below 100€, with the latest update it´s just 119.- €. Interestingly there exists a Nikon and a Sony equivalent, too.

What are the main success factors for these lenses
Price
Auto Focus
Optical Performance

a fast lens with f 1.8
really sharp
nice bokeh
If we would want to have an equivalent for µ43 what should be an equivalent there? let´s analyze. Typically these lenses are used with entry-level cameras - which are APS-C Cameras with a crop of 1.6 (Canon) or 1.5 (Nikon & Sony). An equivalent for µ43 would be
Due to my taste the focal length of 80mm I consider as a downside for the Nifty-Fifty: On FullFrame it´s really great to start with 50mm. My first camera was a Zeiss Contaflex SLR with a fixed lens of f2.8/45mm... Always considered as a very good camera and I remember: it was really great!
If we look into the product range of µ43 it will be pretty hard to find the equivalent. There are lenses in the range of f1.4/40mm Yes! And good ones, like the 42.5 mm Panasonic Lenses in 2 Versions:
f 1.2/42.5mm Nocticron @ 1.400.- €
f 1.7/42.5mm Lumix G @400.-
Optically we see the "nifty-fifty-ness" but pricewise it´s fa away! Are there any lenses for µ43 ≤ 200€? Really sharp? I did found that Sigma has a nice series which are compact, with Auto-Focus and for fair prices: In their Art Series You find:
Sigma f2.8 30mm DN Art @ 170 €
Sigma f2.8 60mm DN Art @ 200 €
@ Amazon I saw the 30mm @ 156 € delivered at home and decided to give it a try.
The first experience with the Sigma f 2.8 30mm DN Art
Build Quality
First of all: it is a Sigma lens from the Art series. The Art series stands for high build quality as well as for a superb optical performance. In terms of build quality: the lens really represents a high level of quality which you can feel and see. The bajonett mount is metal, Very nice is the robust "click" when you mount the lens hood or the metallic focusing ring: yes this all stands for high build quality.



Sidewise the lens is "ok". It is made for APS-C as well why it is a bit larger than a µ43-native lens - but it is still ok. Especially on the GM5 in combination with the lens hood it becomes a little bit larger than the f1.7 15mm or 42.5mm but it is smaller than the Summilux f1.4 25mm.

In combination with a G7 the Sigma f2.8 30 looks maybe a bit better in its proportion...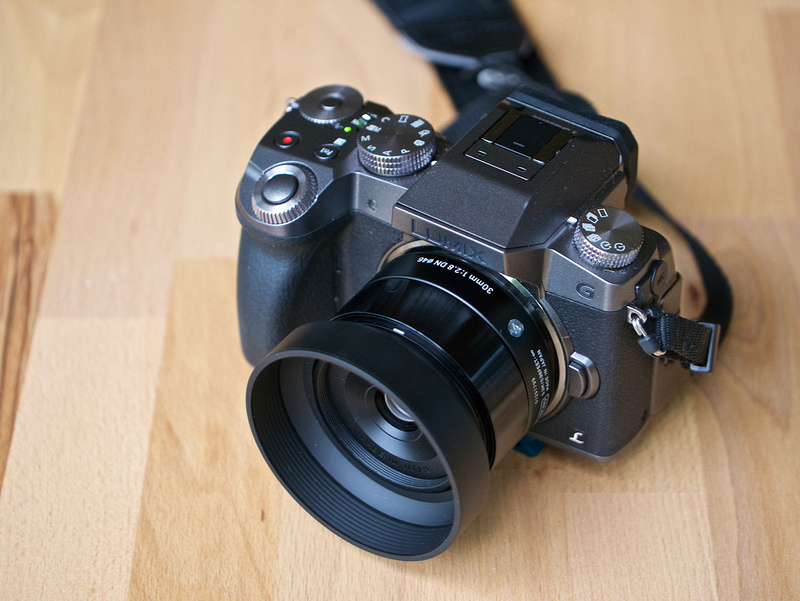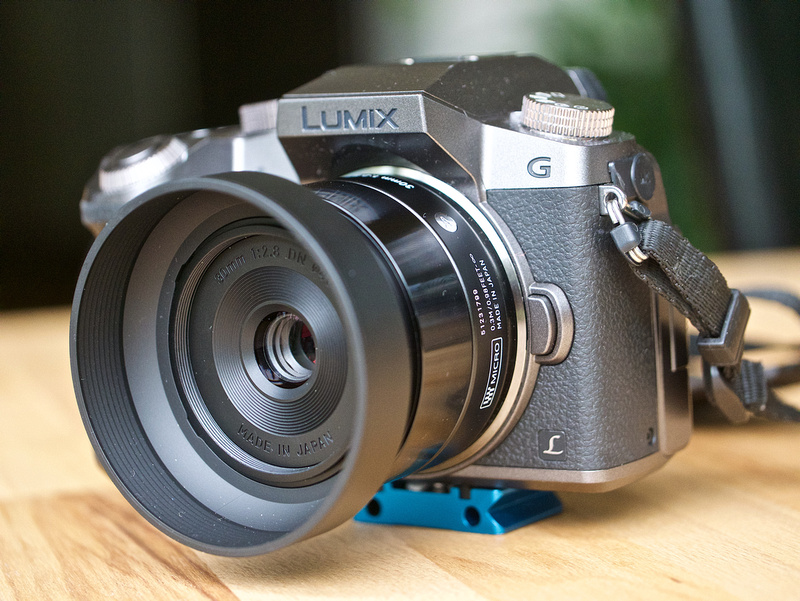 Image Quality
First of all: I did not expect a "bokeh-monster"! How? In terms of "bokehliciousness" the lens is comparable to full-frame standards a f 5.6 60mm. You cannot expect a very shallow depth of field with tons of bokeh. My question was: will it produce enough bokeh to make nice and impressive shots. The focal length works great and the minimum distance of 0,3m works perfect. It is not a macro lens but you can have nice close photos and the bokeh is really good. Chromatic aberrations and purple fringing - yes you might see it bit it is more a no brainer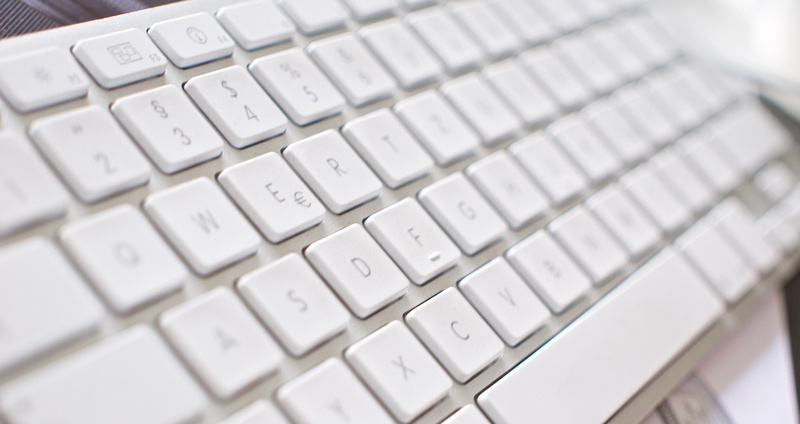 This is a sample shot @ f2.8 to show the amount of bokeh produced by the Sigma lens: due to my taste: not bad, it could be more but for the beginning.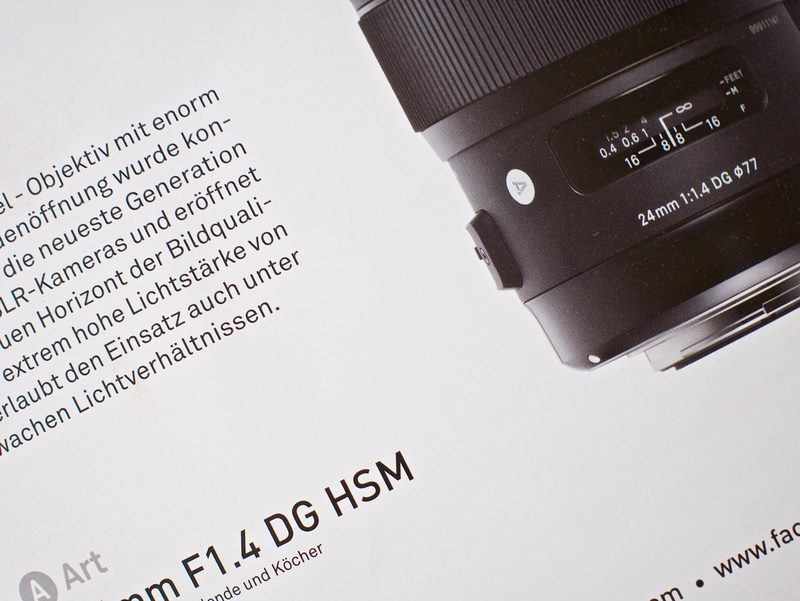 This photo @ f 2.8 I had taken to look for chromatic aberrations / color fringing. It is very well controlled.
Lens flare @ f 2.8, shot against the sun but a bit overcast sky.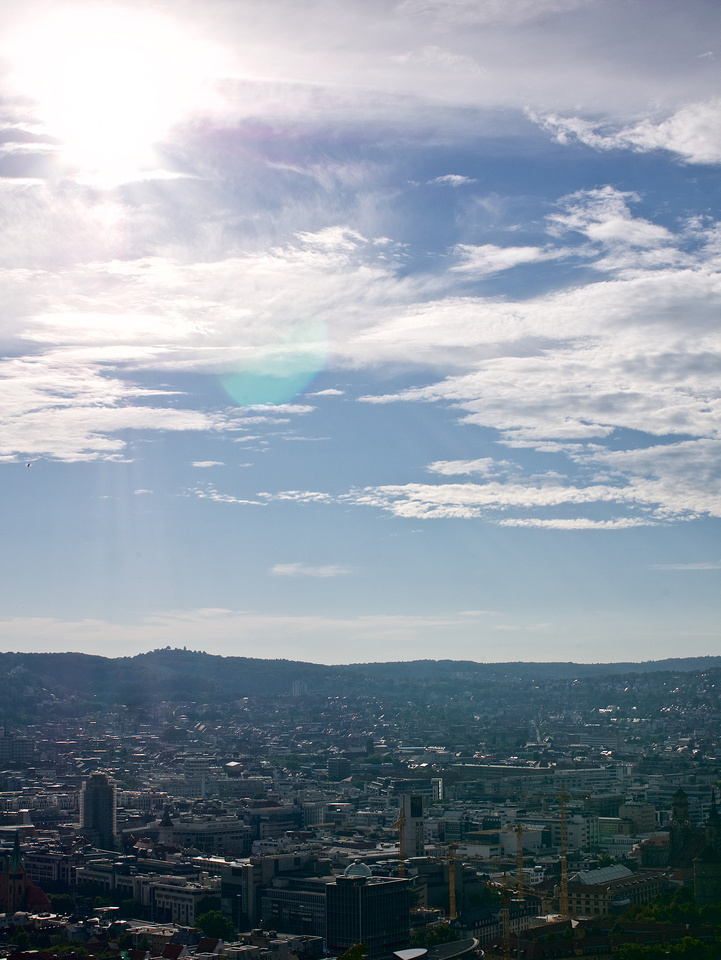 At f8 there something green visible. not very nice. but I have seen more lens flare already...
Shooting experience.
What I did I took the camera with me for some food and hospitality shots: accompanying me making my first pulled pork as well as some photos from the Stuttgart market.
First of all: the handling: This is great. It is fun to have the lens on the camera. I had only this lens with me and it shows a really good performance. But look yourself on the images below:
Preparation of the gas grill: Smoking chips. And please look at the nice bokeh...
The same with the red wine bottle: this is nice as well. How we ant to have. Bokeh, no color fringing.
The meet is ready for bbq. in the tup are the wooden chips....-and the photo is nice as well, or?
The stuff is on the grill
The temperature is controlled by this device - and on my iPhone as well.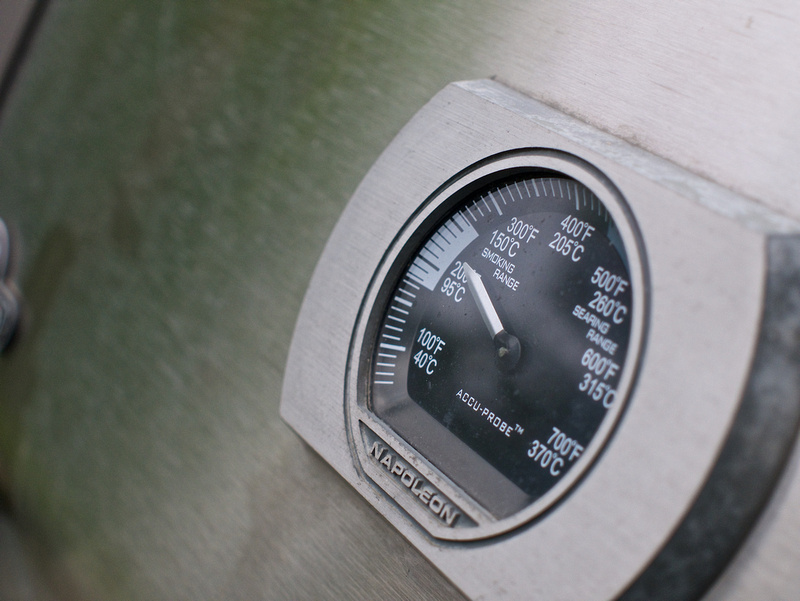 The temperature in the machine by the build in thermometer...
But some stuff was missing: We had to go to the market...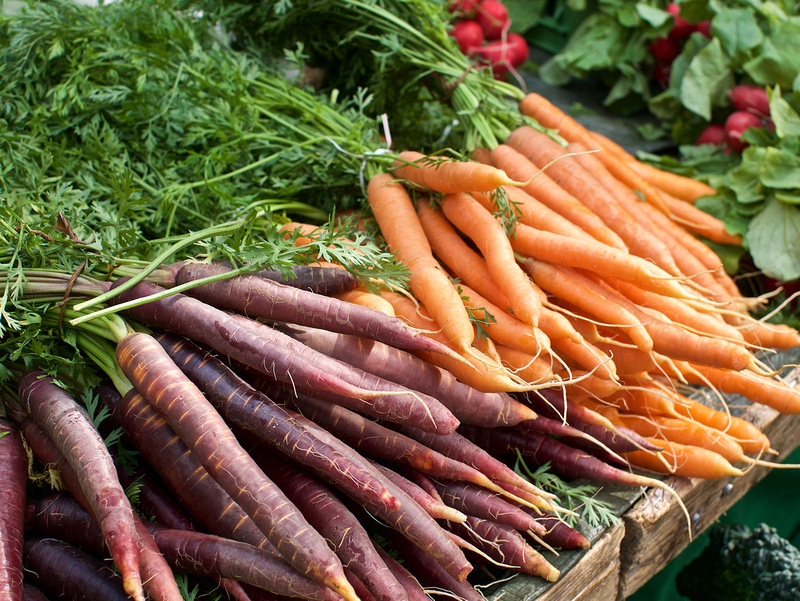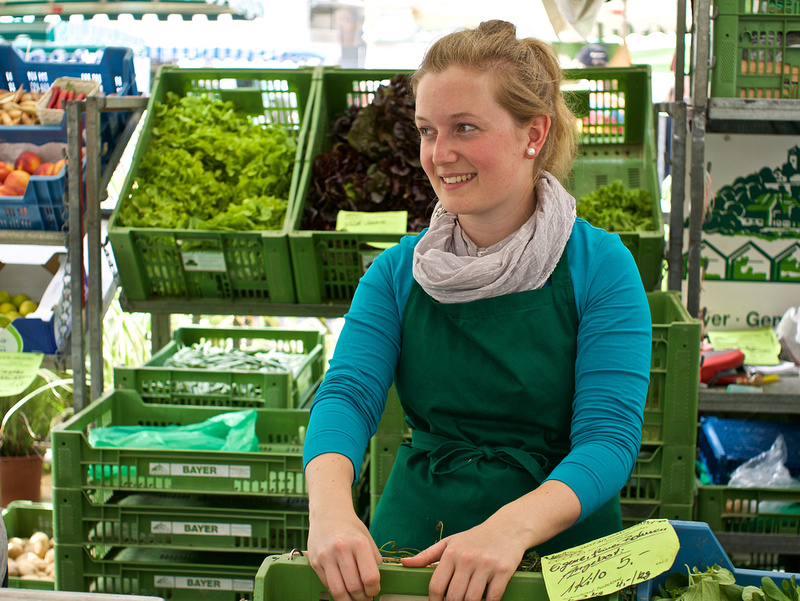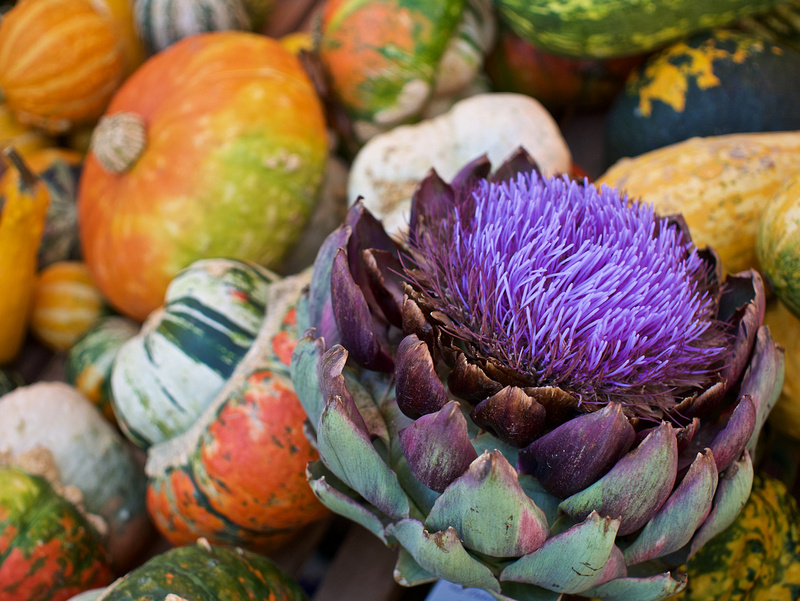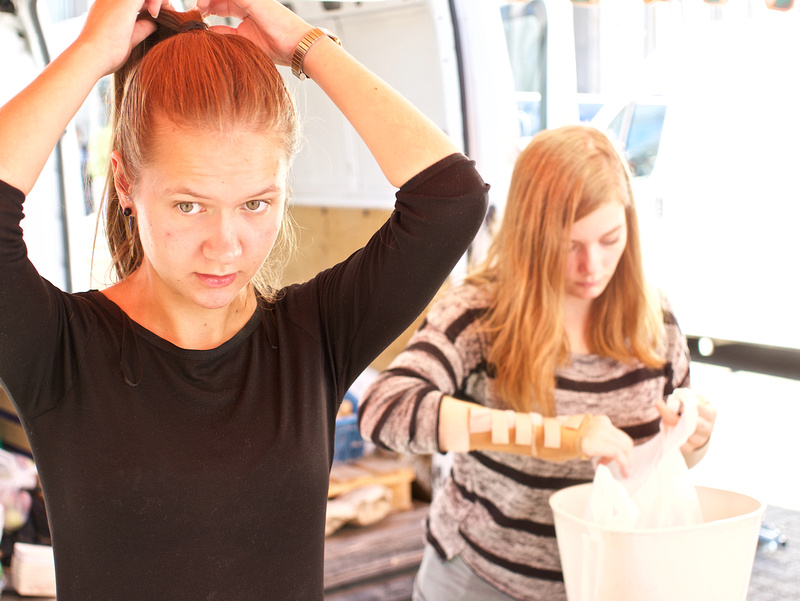 The market shots give you bokeh especially in the close ups. But in the portraits: well there could be more - but on the other side: It is more than every kit lens gives you without being to difficult like an f1.4/85mm on a full frame body...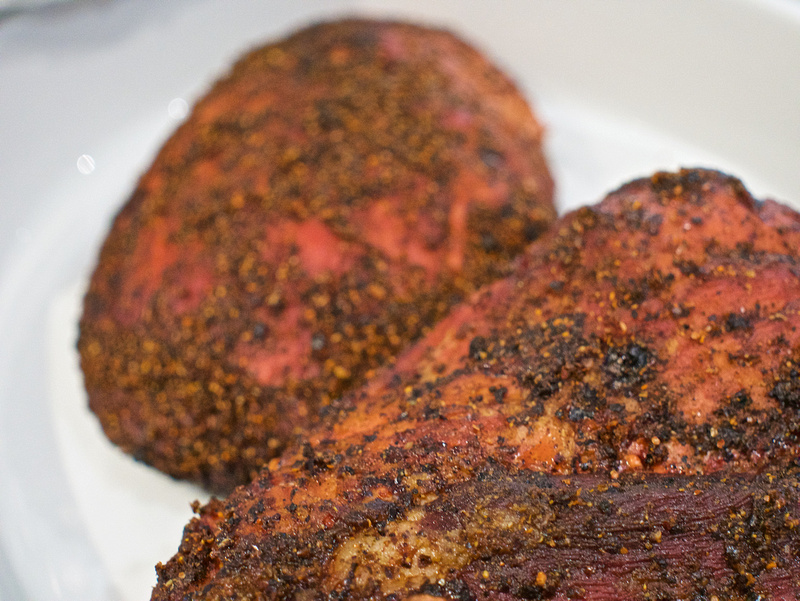 The meat ofter 17h on the grill....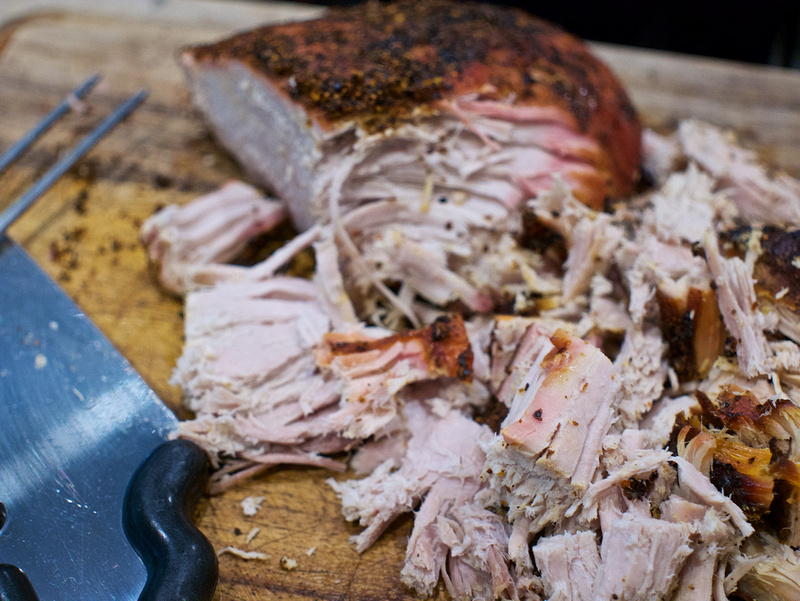 And here I am pulling it....
Mmmh! Yummieh!! Delicious!!!
Verdict
The first experience with the Panasonic shows that this lens has a remarkable price performance ratio. The optical quality is remarkably good. Excellent sharpness, good contrast, controlled color fringing and a low level of flare shooting against the sun.
Bokeh is there but not too heavy, a bit of a downside but due to my taste it´s in an acceptable range.
From that point of view: a great lens and for µ43 an affordable price: Thumbs up!
With this experience I found my "nifty thirty" to recommend friends and photographic beginners...
What´s next
First I would like to have my own shooting experience with the "Nifty Fifty": I will buy one and review it.
Second I will compare the Sigma f2.8 30 mm with all the other 30 mm lenses which are around like the Panasonic kit lenses but also with the Summilux f 1.4 25mm as well as my old Zeiss f2.8 28mm - fully manual..
And as a third step I would like to try the Sigma f 2.8 60mm because this should give a more comparable bokeh due to the longer focal length (120mm FF equivalent)
Some Remarks
The photos were shot with the Lumix GM5 as well as the G7. The photos of the lens were taken with the Elmarit f2.8 45mm
If you want to see the photos in a larger scale: http://delightphoto.zenfolio.com/p519162859 and some more...