Some background of the idea how to use this combo...
When I was little my stepdad has shown us dials from his travel to "exotic" countries. These were images from Turkey, Egypt and Kenia. He visited those countries in the late fifties of the last century. He had maybe 2 or 3 films with him and shot maybe 100 fotos per trip - maybe much less....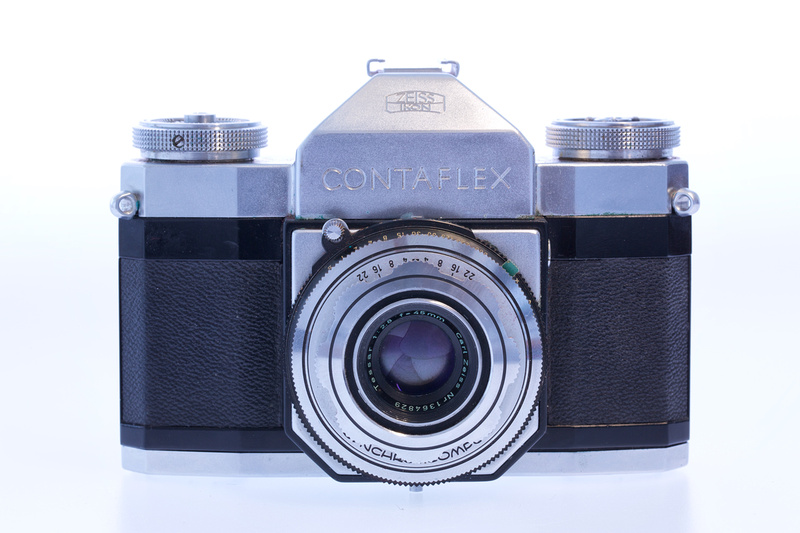 But the photos had been amazing and inspired me to become a photographer.... And traveling with such a small package was definitely a different story than traveling with a DSLR or MILC.
When I got my new 32mm f1.4 lens for my EOS M5 I decided for the overkill on my next trip: My EOS R and the EOS M5 with the 32/1.4... And for the Road Trip I used the M5 exclusively. Also to test who dies it feel just to have this one lens... I did that with the Lumix GM5and the Panasonic Leica 15mm f1.7 as well, but this combo is another kind of animal....
The 2 Cameras
These 2 cameras are pretty similar in many regards
Size wise - as you can see below
weight wize: the Contaflex weights 669g without film and the EOS-M 671g incl. the Novoflex remachined Arka-Swiss adapter
Bokeh-wise since the f1.4 of EF-M 32mm lens represents a FullFrame equivalent of f2.24 against the f2.8 on the Contaflex 45mm Tessa's lens...
Traveling minimalistic
Basically it was really fun traveling with one camera which is extremely capable. I came back with a nice set of images and some of them are really stunning...
But let's go through the trip a bit...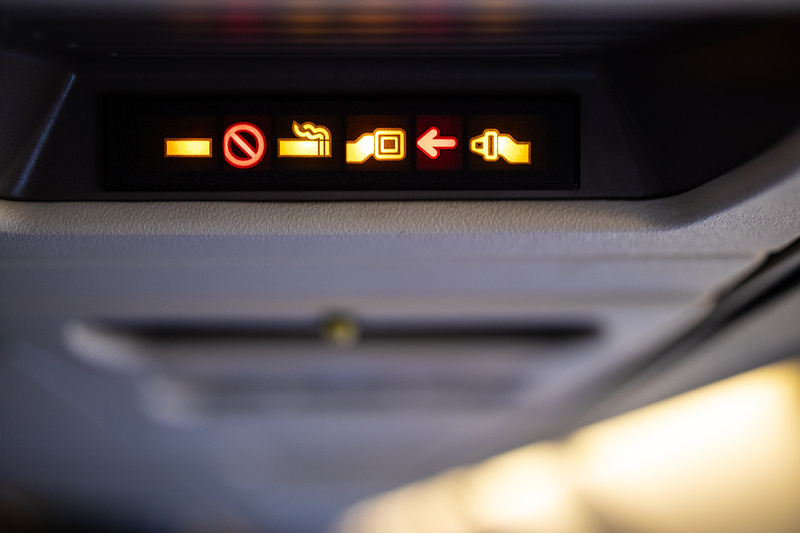 Fasten your seatbelt.... We all know the command... but look at the bokeh!!!!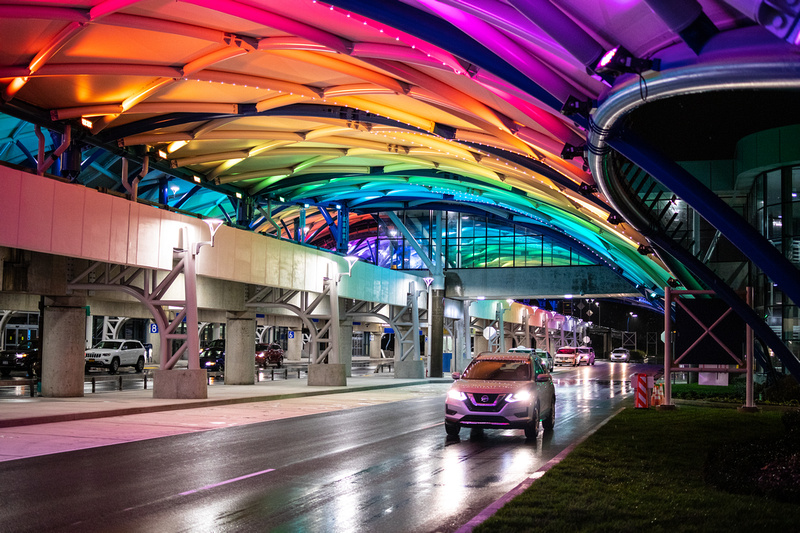 Arriving in Rochester airport at night... aren´t these colors amazing?....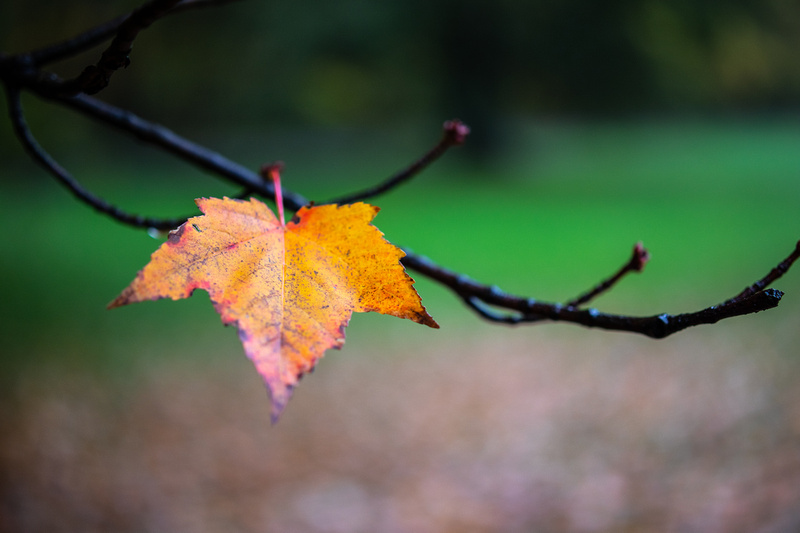 Indian summer and its vibrant colors.... yes it is a close up shot. the minimum distance of ,25m results in a 0.25 magnification. Not many lenses in this focal range are offering this short distance....
I just loved that poodle... but on the other side it documents the strength of the system, sharpness as well as separation from the background....
Lyndonville, close to lake Ontario... again a portrait situation ... again... great job....
A walk through new haven. What shines here is the low light capabilities of the sensor. The exposure was set to the clouds.... but there is a lot of performance in the shadow areas as well....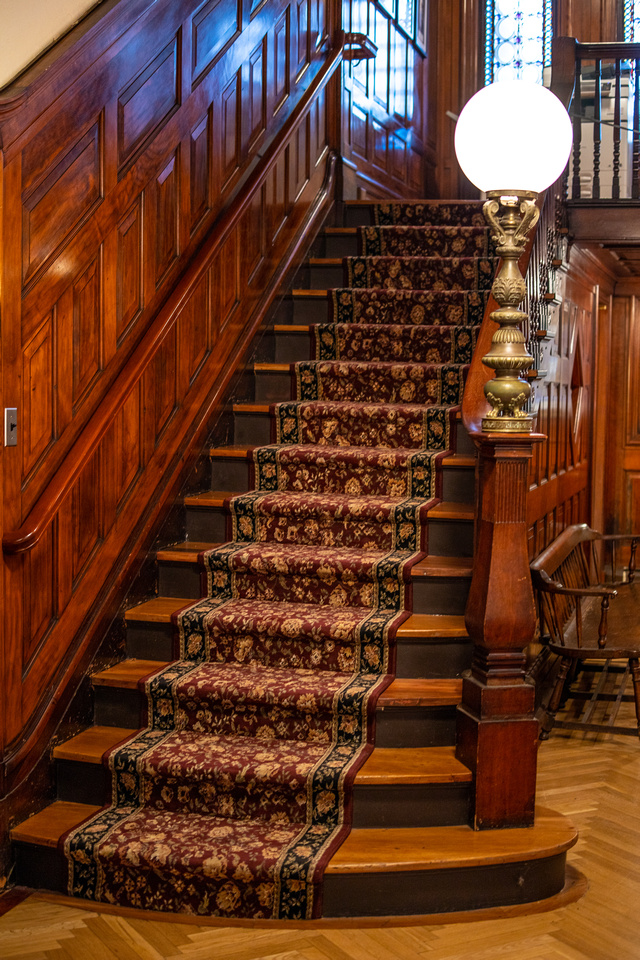 This shot was on the limits @ 1/30s handheld. But i do like it... and it is underexposed so that there is quite some noise in the dark areas... but still useable...
What happens if you travel along with one lens but the subject is larger.... stitching helps a lot like in this handheld panorama shot of the impressive economics building of Yale university....
Next stop: Dinner @ "Harvest" in New Haven. A modern and a "foody" place. This is shot @ ISO 800....
The kitchen was amazingly busy... the concentration is stunning... shot @ ISO 1000.....
The food there was yummy, but also presented pretty nicely....
Indian summer on a road trip..... This was the car I rented, not great but it worked....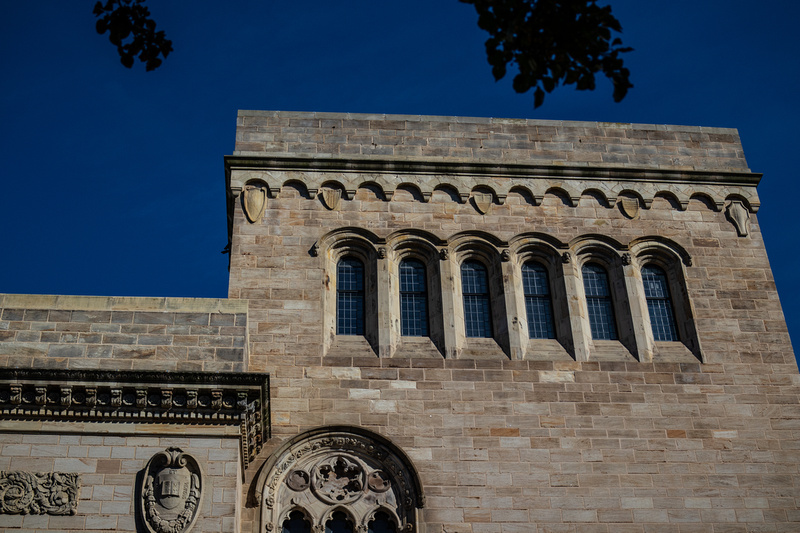 The art gallery in New haven in bright sun light.....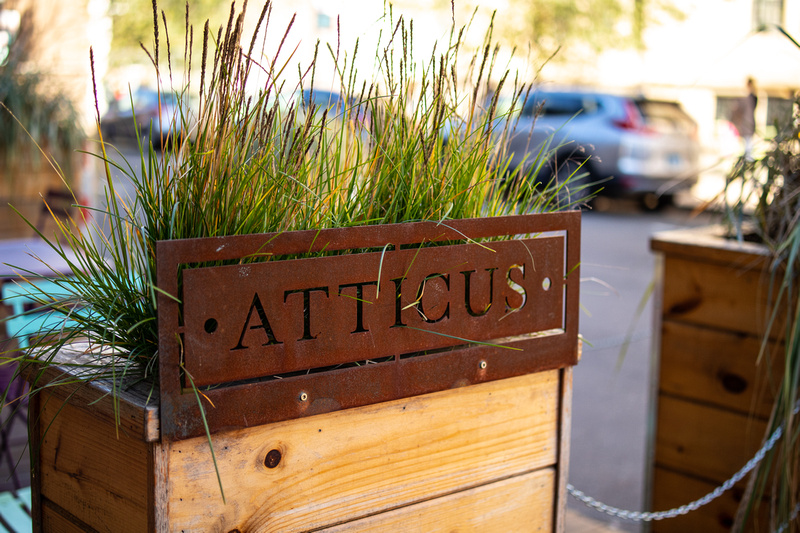 Again some bokeh play... from a nice breakfast place in New Haven....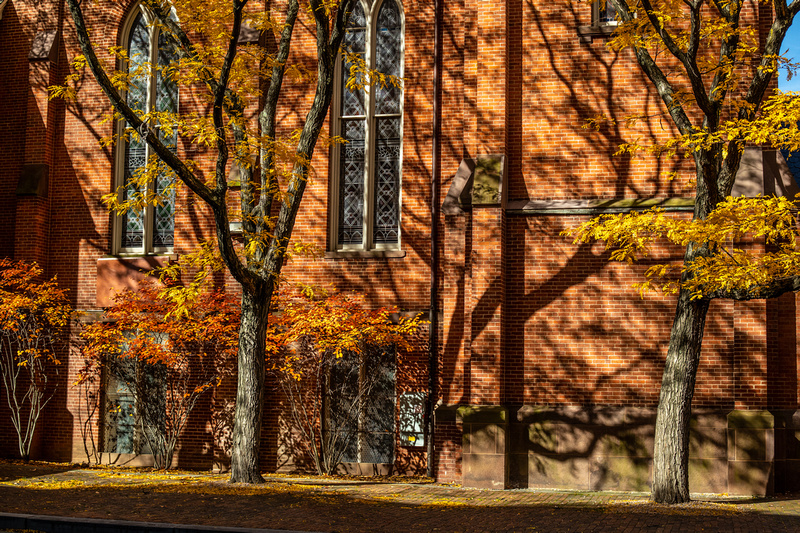 I do like this shot of the Indian Summer colors in front of the Yale Repertory Theatre....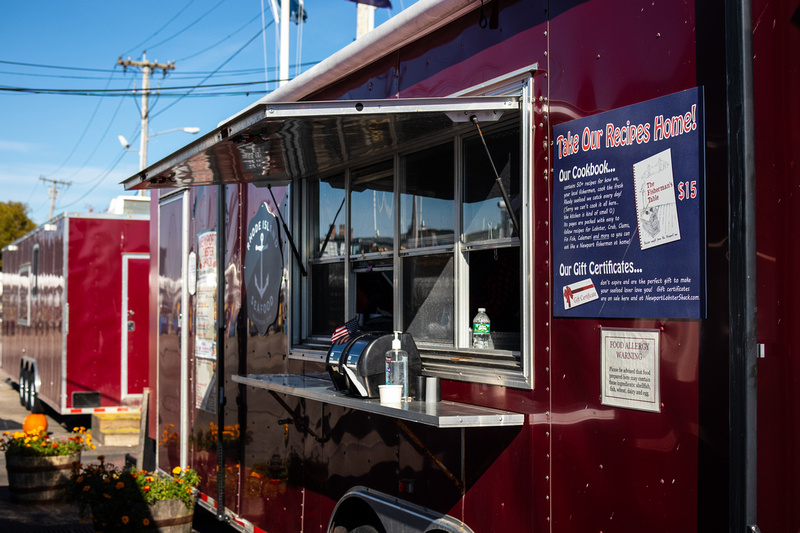 On the road again... I had to drive to Boston as next stop... But I needed some lunch. I exercised some of my very special skills: looking at a map and looking for a proper location. I spotted a place on the map called newport with a harbour side. And guess what: I arrived there and spottet this wagon....

It was amazing what there were offering: lobster as fast food..... It was pretty delicious!!! really a recommendation!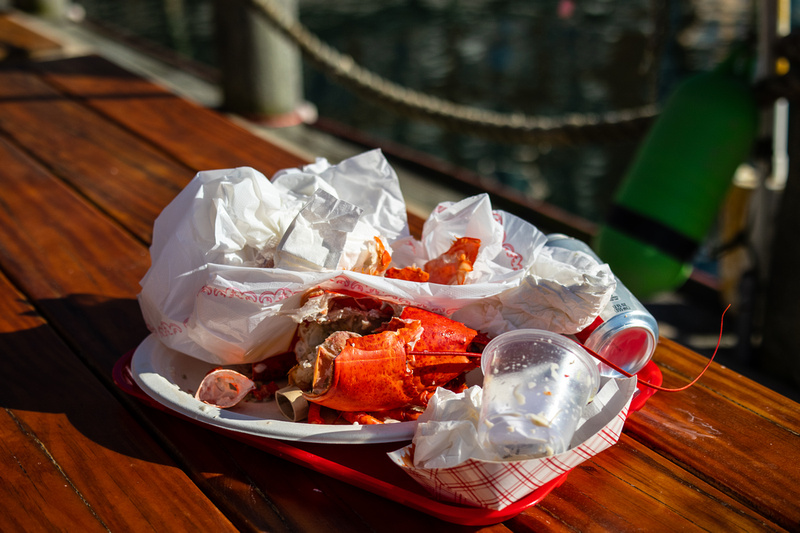 But the same game again... a lot of waste....
One theme on my road trip was about the waste production in the USA... For me it is crazy when you are producing a huge a mount of waste with each meal....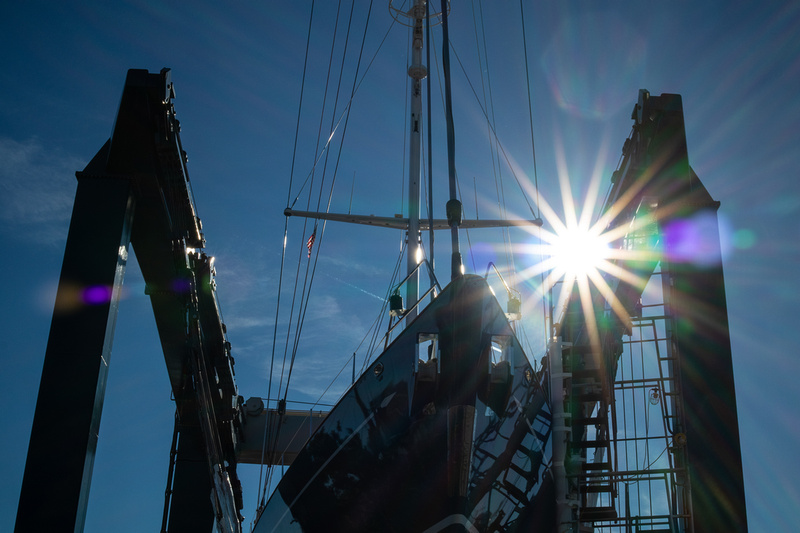 But Newport is not a normal place.... Driving out of Newport I realized that Newport is the harbour where the Volvo Ocean race stops. It is "the" hub of the american sailing community on the east coast.
I did this photo to show how the lens performs against bright sunlight....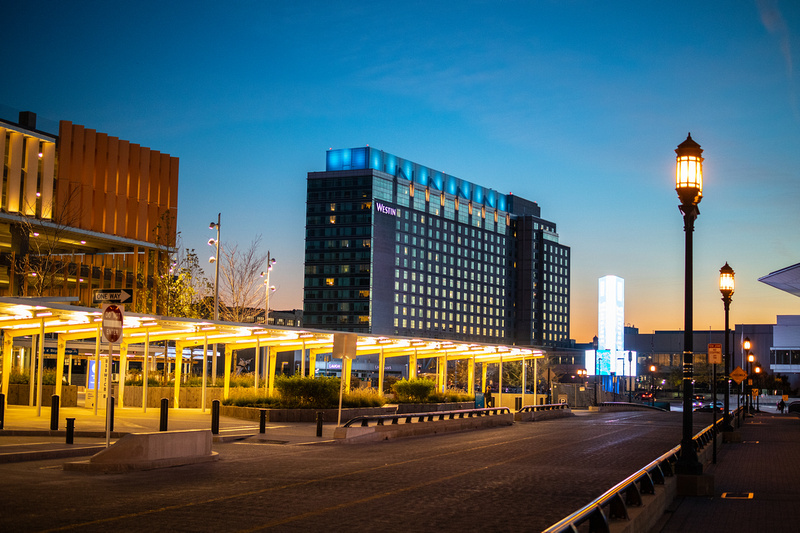 Next stop arrived in the blue hour..for me this shot - and the shot below made my day....
It is really amazing how this little monster manages challenging situations....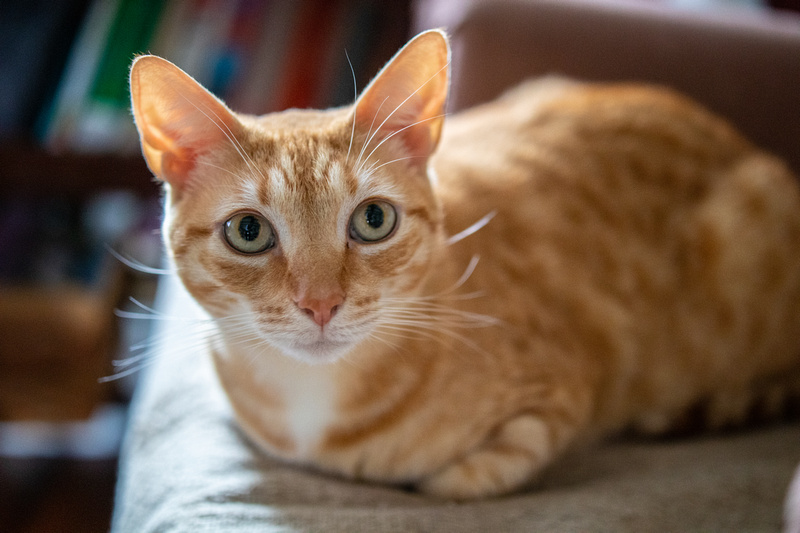 At my friends side in New Hampshire there are some nice cats.... and I liked this one most....
The last stint on this trip was driving from New Hampshire to Boston Logan airport.... Unfortunately Indian summer was done in this area, but the vibrancy was still there....
Flying out to California.... enjoying the most popular drink in aircraft... tomato juice... And please not the close up distance is amazing...
Verdict
The EF-M 32mm f1.4 is a great lens and a very compact one. In times where lenses get larger and larger the package factor of this lens in combination with the EOS M5 is amazing. I definetly will use this combo on my next upcoming trips.....
Please visit the complete set of images on my website.
Next to come
I will prepare a side by side comparison with the EF 35mm f1.4 as soon as I can.... This will be pretty interesting because these 2 lenses are close in specs but really very different in size....