Introduction
85mm lenses are well known as "the" perfect portrait lenses. And I do love them. Today I bought #4. The brand-new 85mm f1.4 L- Lens from Canon.
I do have it for a couple of hours and very limited time to shoot with it. I am preparing a shoot out which should be pretty interesting: comparing this one side by side with the Sigma Art as well as the Zeiss Milvus... I hope to get the time to do it pretty soon....
When i got the lens today I did have my EOS-M with me. Therefore the "real" focal lens is 136mm. I stored the photos directly on my iPad and uploaded them to Zenfolio with no editing.
Build Quality and Size
You never get a 2nd chance for the first impression.... The lens looks and feels awesome. Nice Canon L-Style. Weather sealed, robust as we all know it from Canon.
Autofocus
No complains. The autofocus on the EOS-M5: YES!!!! it just nails it. normally. In comparison to my old Sigma: 100 to none. All images felt pretty confident. You can just use it very well. In nearly all situations. And It is quick: nice to shoot while walking...
(I did not ask him. I hope I got no complains....
One exception: it was hunting when I tried to get an image of our beloved cat @ ISO 800 and f1.4@1/8s... But to be honest... that's pretty dark... Its EV1 for a pretty grey subject with very low contrast...
Image quality
This lens is awesome. It delivers sharp images around the image circle which are really sharp. Even if you just check it on the camera. The first shots were made directly @ Calumet in Stuttgart.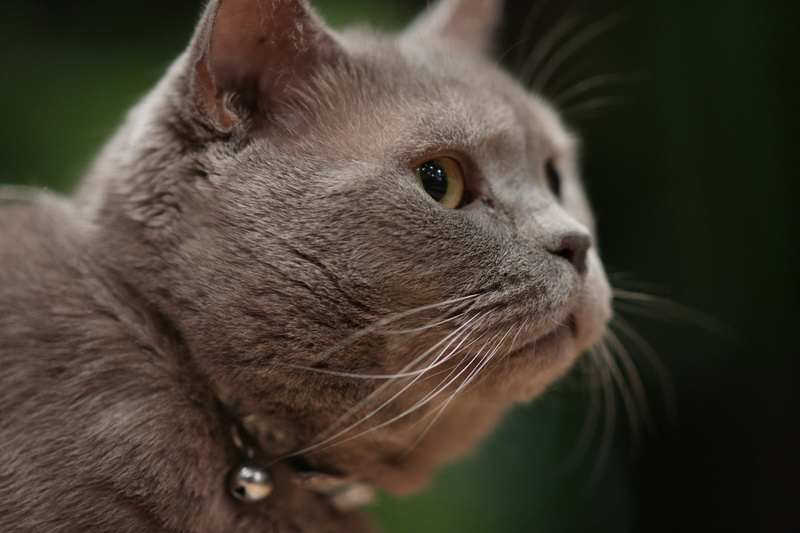 Look at these images. They are just great!
Chromatic aberrations? What's that?
This sample is even harder: no CA visible!!!
Bokeh
This lens is bokehlicious. Extremely. You can see it in the samples above. and especially in those ones below. And the Bokehballs are really clean. No onions...
Image stabilisation
One outstanding feáture of this lens is the image stabilization. No other 85mm f1.4 lens has it. And this is pretty nice for the purpose of this lens: portraiture.

This sample is not 100% sharp but short enough. Its the sample with EV 1 shot with 1/8 s which is comparable with 5 stops.... Not bad....
Summary
The new Canon EF85mm f 1.4L IS USM is a very promising new lens. I cannot wait to use it much more. I already had a lot of fun with it. And you will see a more detailed review soon.
All images you can have a closer look here.