Canon recently released wide angle lenses with built in image stabilization. Many people ask: is this sense full? Especially in the very wide area -f.i. 16mm- the typical max speed of 1/f would be enough. 1/15th of a second: you will generate quite a bit of motion blurr. And 4 f-stops more! Who needs 1/2 second handheld?
I want to give an answer on this topic. When Canon released the new EF 16-35mm f/4L IS USM I was a bit skeptical. When I read the first reviews I got amazed: image quality wise this lens tops the 2.8 16-35mm lens by fare. And the "must have" syndrome was released...
Yesterday Evening I wanted to do some panoramic photos at a place where I wanted to photo since a long time. Blue hour shots with the panohead. When I arrived I realized that I made a mistake: I had the right bag with me but the wrong tripod inside (I have 2 of those bags...). Ok: let´s do it without tripod... And the result came out great..
The place is the PRAGSATTEL in Stuttgart. One of the most busiest places in Stuttgart. You have up to 10 lines there- 4 of them in a tunnel... And the tunnel itself has a special piece of art at the entrance gate as well at the technical buildings...
The concrete blocks with light in it show where the lines in the tunnel are - below.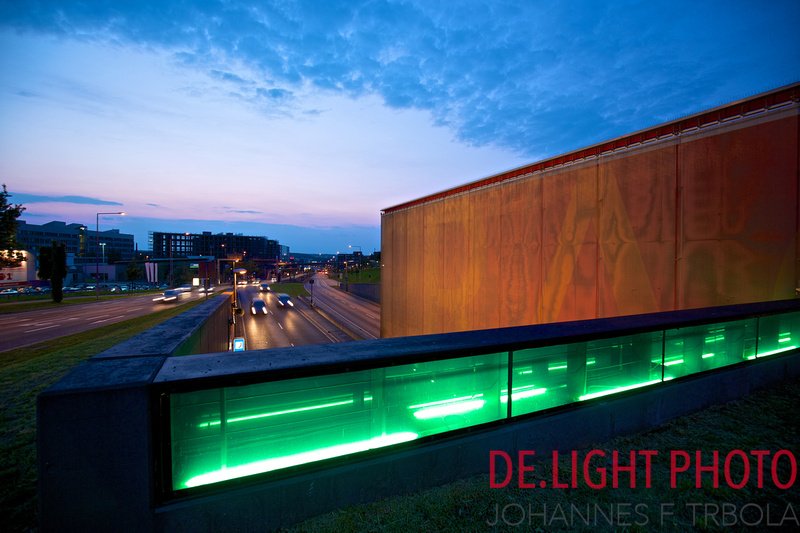 Beside the tunnel there is a subway station as well. And a bunker from World War 2...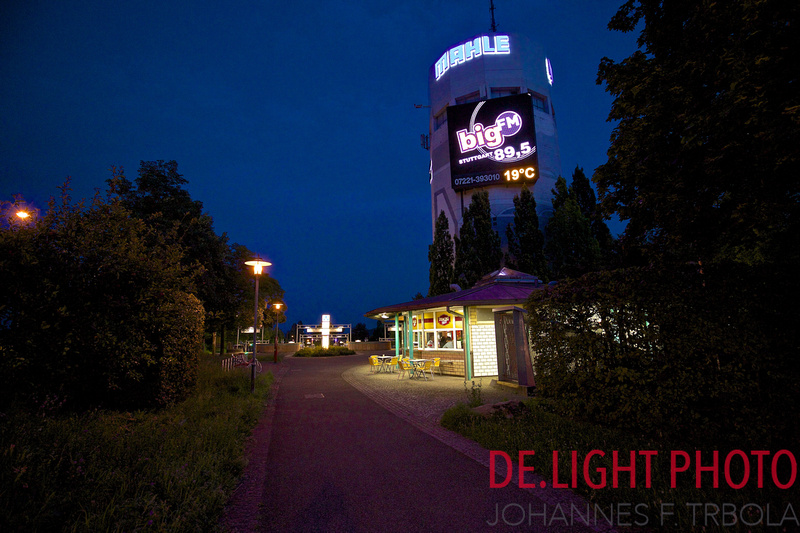 Beside the bunker there is a small kiosk... for people coming from work and waiting for the next subway...
Most of the pictures were take with 1/4s. handheld!!!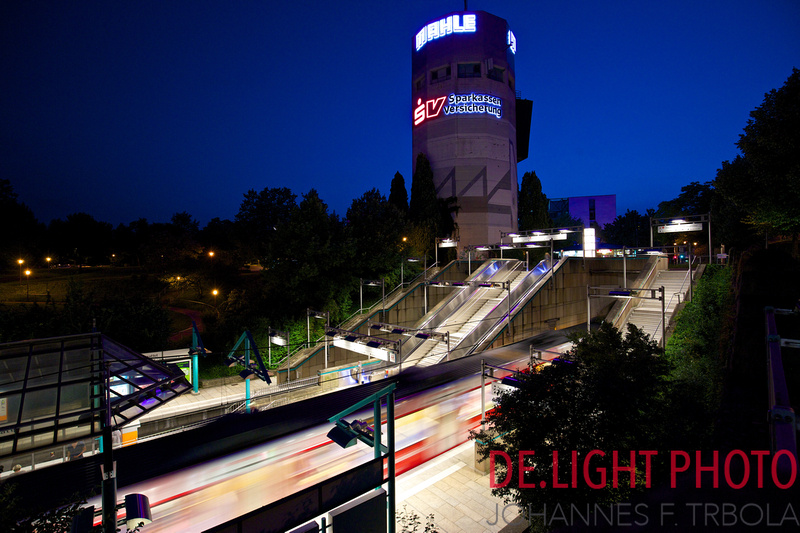 Motion blurr... yes! you can capture motion blurr. Handheld!!!
Kind of self portrait ;-)
Congratulation Canon for this great tool! It´s great fun to shoot with it: so: Congratulation to a great toy as well!!