A stunning food experience....
This time my blog entry is a travel entry - and a food one. Eating in China is a big thing: Eating is important: for relationship as well as for fun. This time the Experience was related to Beijing Duck. Before this lunch Bejing Duck was nice, I liked it. But today I added a complete new experience...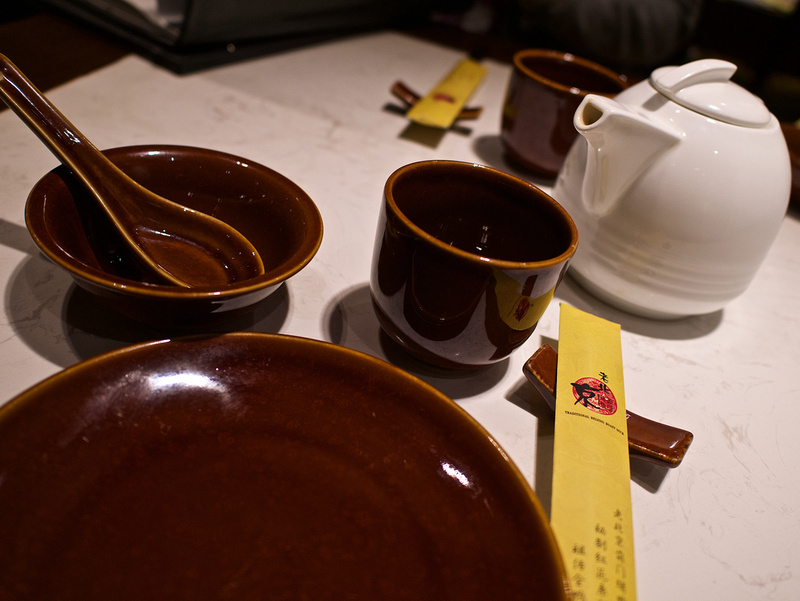 Of course, everything starts with tea... and the typical stuff for chinese food....
Selecting the dishes is quite easy: you can see the photos of the each dish - but I would not try to do to - because of the different levels of spiciness. but my friend Feng knows how to do....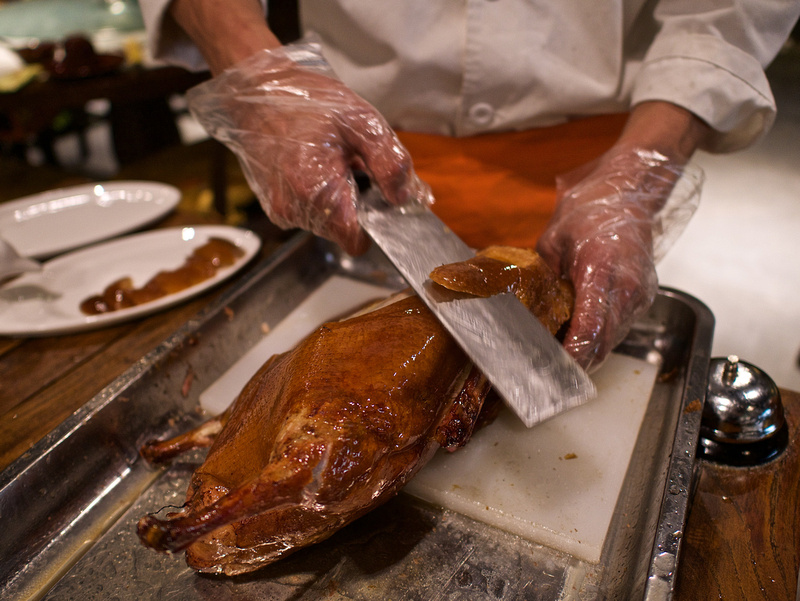 And than they start to destruct the hole animal: starting with the skin...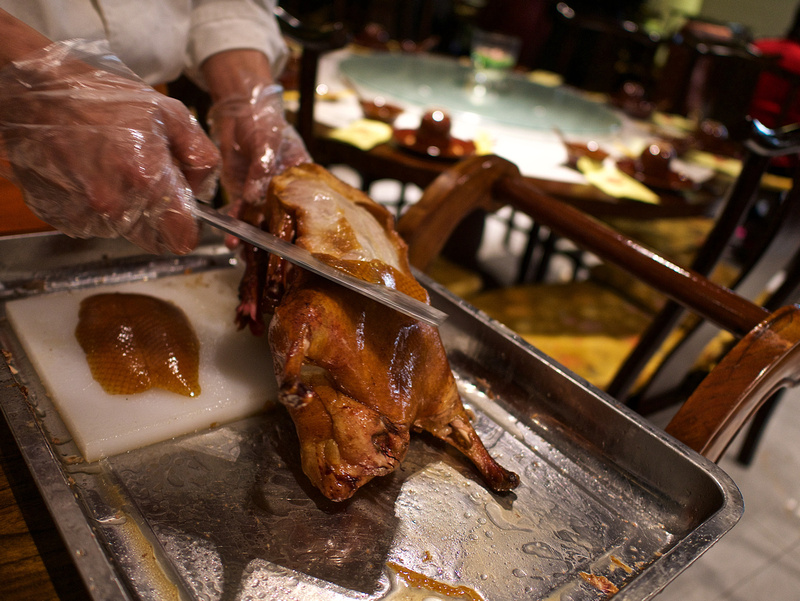 The knife must be pretty sharp.... Otherwise it would not be possible to get the skin in nice pieces. Interestingly: the skin is eaten with sugar... yummieh!!!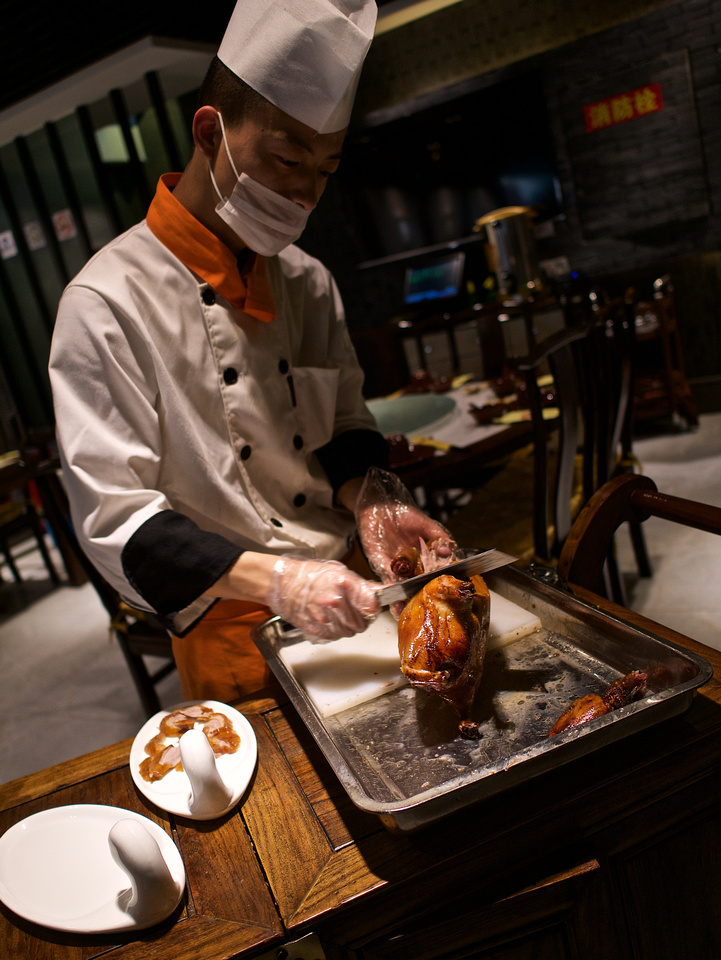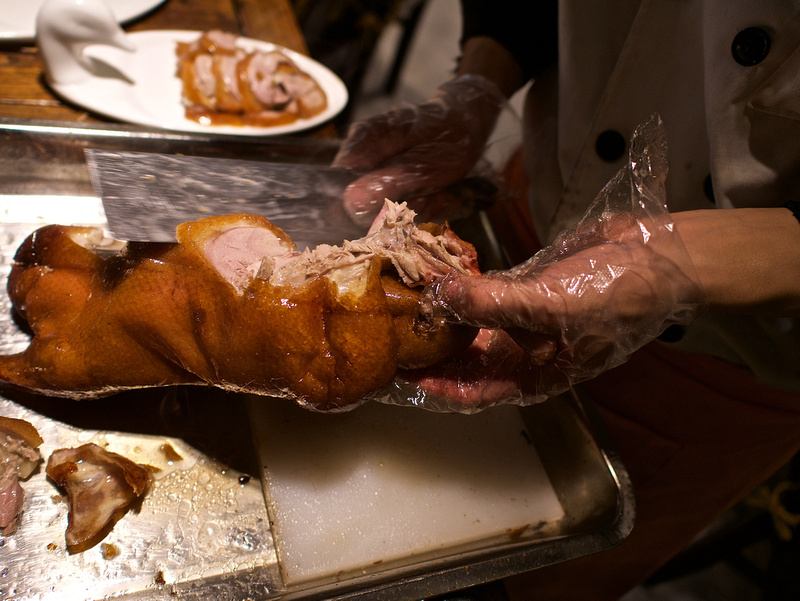 When the duck is served you will eat it the breast similar to the mexican fajitas, but with a special sauce, some cucumber and some leek
This is an interesting thing: It is basically a kind of noodle, eaten cold in a sesame based sauce
A bit of green sprouds aside.....
This was a quite interesting side dish: It was all cold. In the front some tofu-ish thing, in the upper right corner the cold liver of the duck. At the top it was a filet of the duck while on the left there was the skin of the feet with some mustard: very delicious....
While we cot the breast the rest of the duck was prepared for the next courses: this one here contains out of asparagus and duck meet - all cut into the size and form of noodles: pretty mild but absolut yummieh!!!
The next course is very stunning: what you see here are the bones of the duck. Fried. It was done pretty spicy but absolute delicious.
After the lunch we were lucking around first we saw these little terra-cotta sculptures showing the traditional feeding and preparation of the ducks in China...
Bloddletting
Soupbowel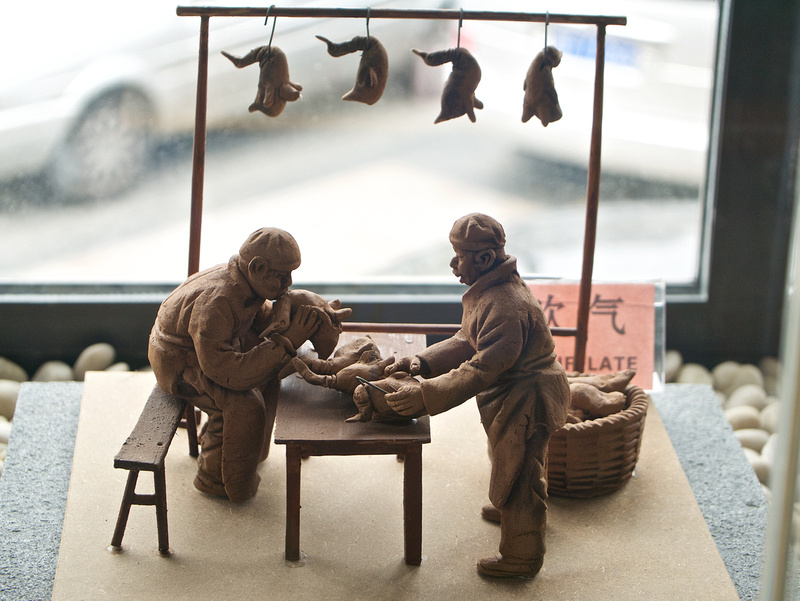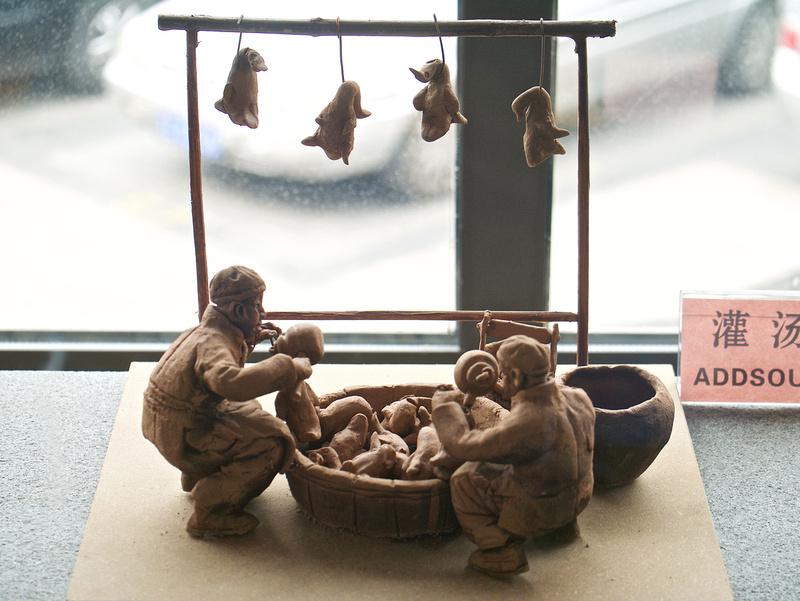 Addsoup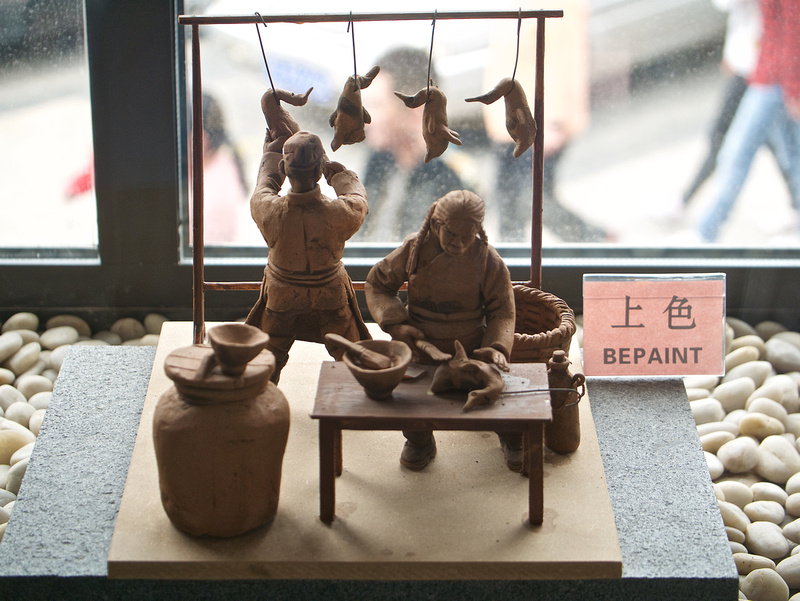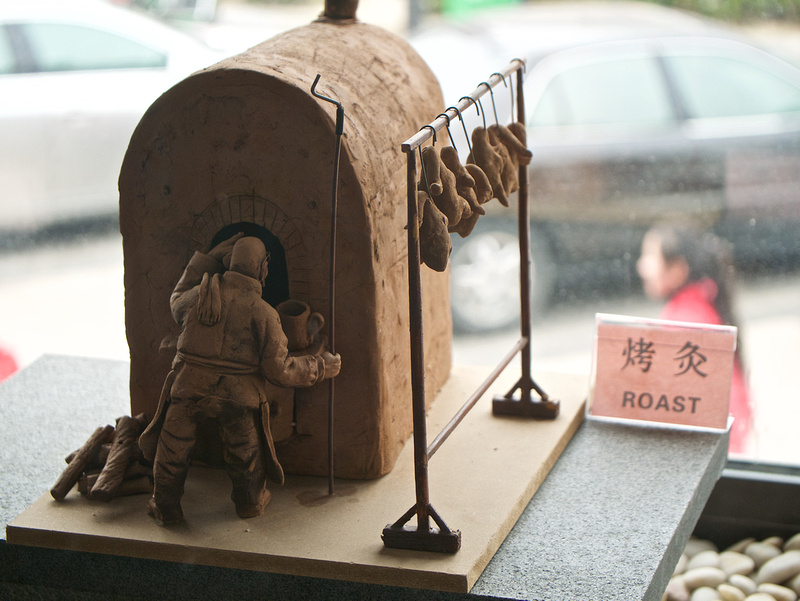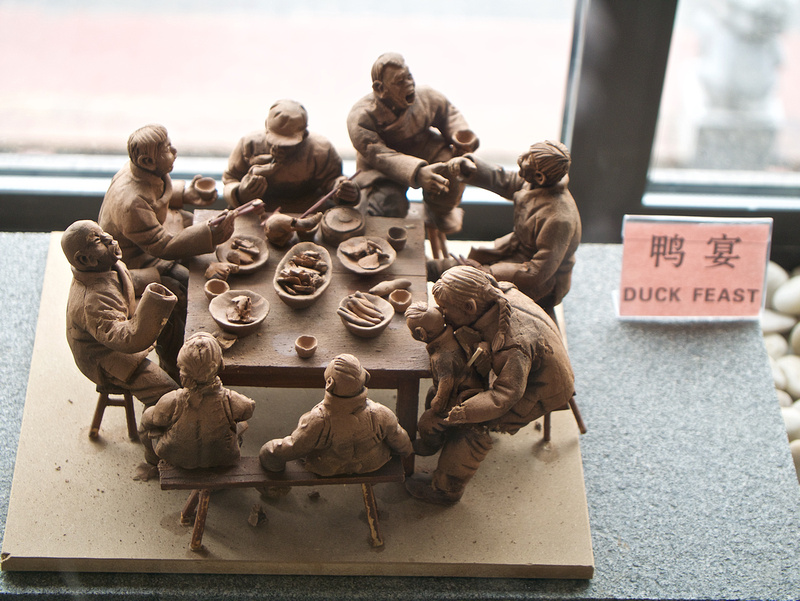 Ad the end we saw the special oven where the ducks got roasted: a special oven similar to the oven shown with the terra-cotta sculptures....
Due to the design of the oven I assume that the roasting process is kind of slow cooking....
Some Photographic Remarks
All photos were made with the Lumix G7. The photos of the food were made with the Leica Summilux 15mm f1.7, the photos of the Terra Cotta Sculptures are made with the Leica Elmarit 45mm f2.8
If you want to see the photos in high resolution: They are published under http://delightphoto.zenfolio.com/p173583152