The Nifty Fifty is an amazing lens. Really cheap but really great. My first test was in the "normal" environment of an APS-C body. Unfair enough: the best Canon offers. But its 80mm focal length in FullFormat (in the future just FF) gives some limitation on the fun factor - and I promised to try it on my 5DMkIII. Today was the day to do so: I took the lens on my camera and took some shots just on my way home. In Stuttgart, in the night @ ISO 3200 - a level which still delivers amazing images - and a color depth which might beat µ43 @ ISO 100....
The first shot came out pretty dark - so I had to play a bit with the sliders in 2 different environments: Above the Apple way to develop and below it´s DXO-Style...
It would be great to get a feedback which style you like more...
just a street scene of the crowded "Königsstrasse", the main shopping road in Stuttgart, nicely illuminated.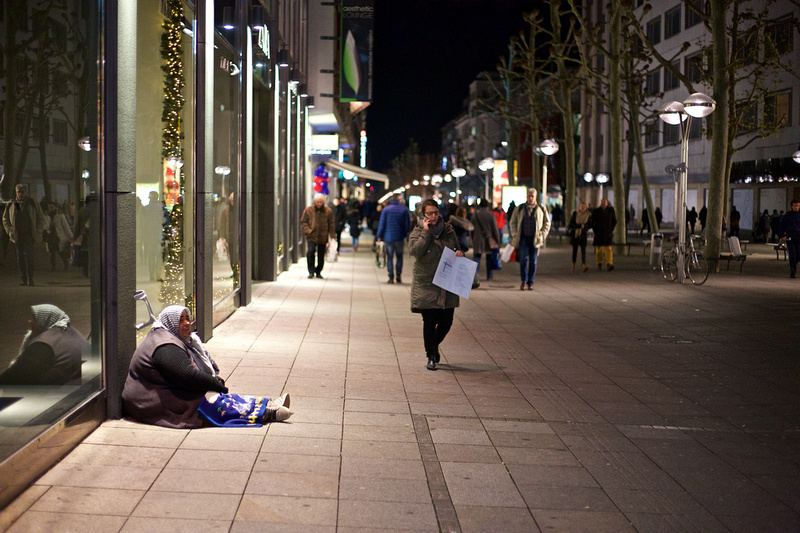 This Lady was amazing... she was bagging - and singing...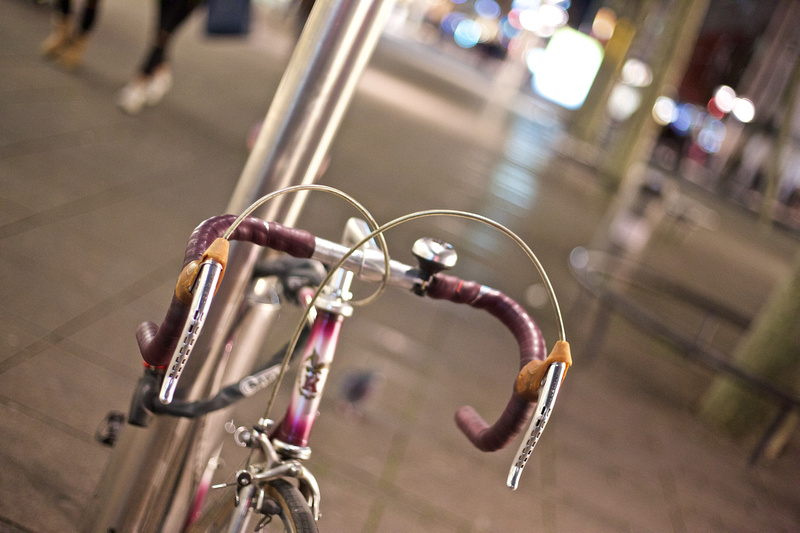 just a bycicle...
Just another bicycle [email protected] a lantern...
Another singing Lady, but this time much more nice, much better singing... really great...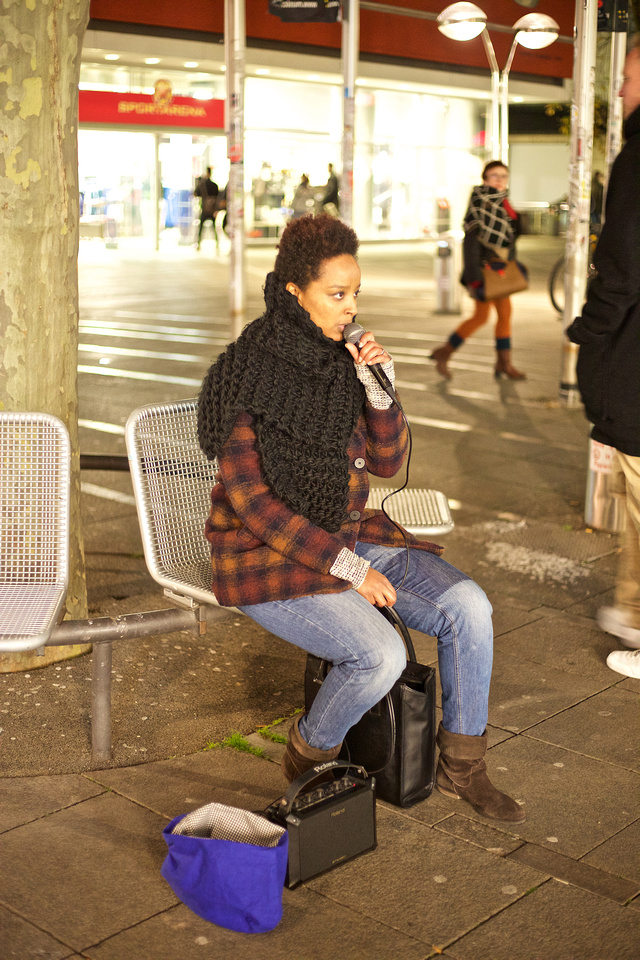 The next "stop" had been the christmas market - or the part which is already active...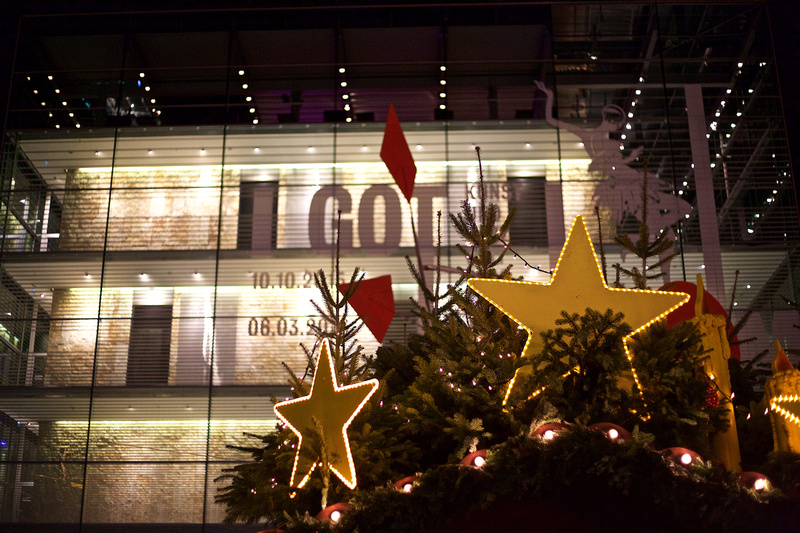 One topic of the Stuttgart Christmas Market are the rooftops of the stands. They are really great - and here you see the museum of contemporary art of the city of Stuttgart in the background
Food....
These hearts are important: I do want just You...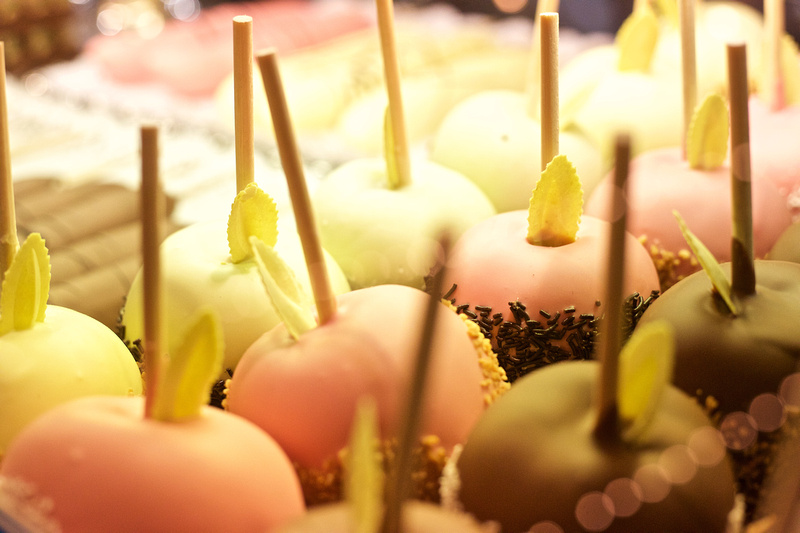 Fruit candies... delicious..
Glühwein: flavored hot whine - like Grog or Punsch ...
here you will get it from.... Lots of possibilities for more Glühwein....
Another topic there is skating the the "winter dream"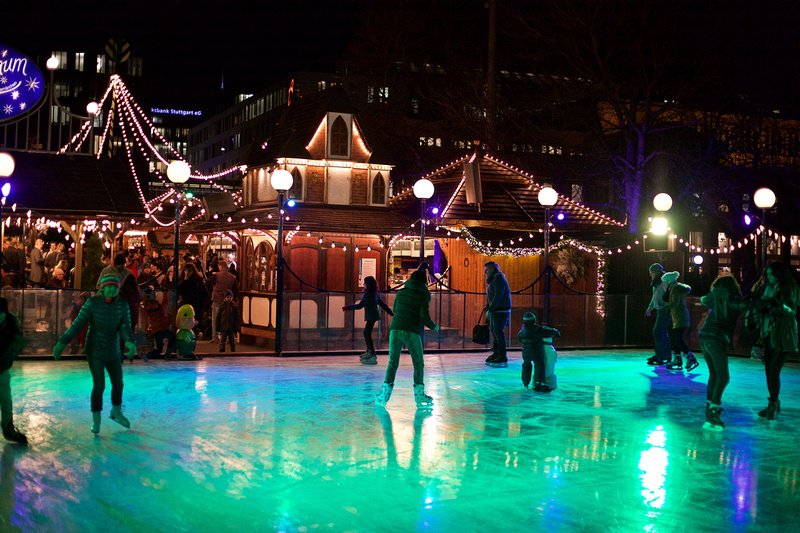 Construction work for the next shopping Mall DQ Dorotheen Qartier. Shot handheld...
here we are in the Justice Quarter of Stuttgart where the law courts are...
This is another Stuttgart specialties: the stairs going up the mountains. They give food walking people a shortcut - you will be as fast as the tram. Downwards... This one is named: Sinner Stairway...
This is the look backwards.... pretty high above the city...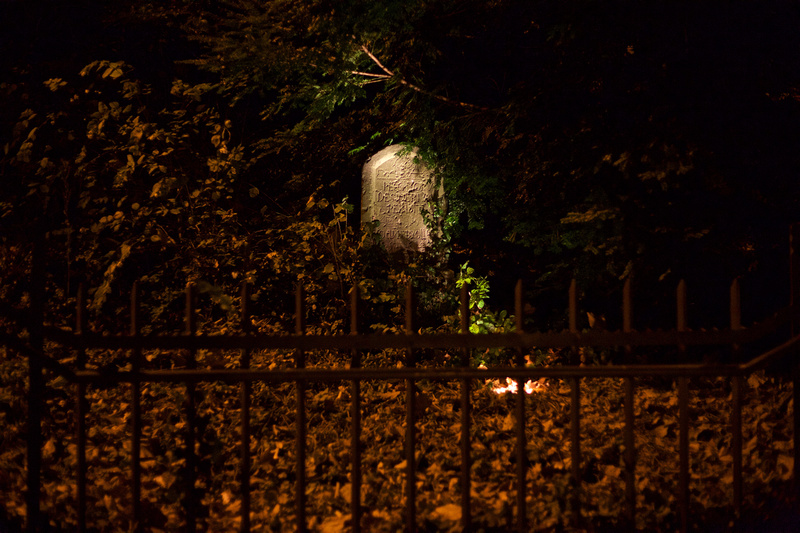 Summary
Yes: this was really fun to do. The Nifty-Fifty on the Full Format Body is amazing. Not tripod just handheld.... But for the beginners a Full Format body is like a Stradivari in the hands of a violin beginner.... And it is way to expensive....
What does this experiment prove than: 50mm is a very nice starting point for street photography. Of course. Maybe 35mm will be even more interesting.... I will prove it.
The next step
I will have to repeat this experience with the GM5 and the Sigma 19mm f2.8. The photos will not show that amount of bokeh.. Definitely. But it will be interesting what will come out of it...
Some Remarks
All photos were shot with the EOS dDMkIII
If you want to have a closer look to the images:
http://goo.gl/K4Hgao​