The smallest camera in comparison to the sensor size is the GM1 from Panasonic. Most of the point and shoot cameras are larger than this little camera... If you see it - it´s unbelievable that this little camera can do that great job..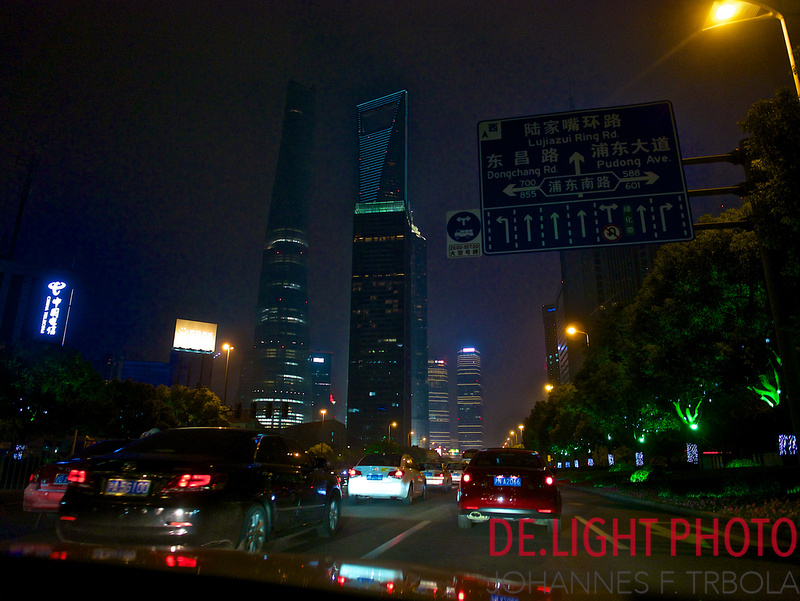 My First trip in Shanghai.. Photos taken in a car..
Roads made for cars.... to keep traffic fluently...
Since I have the GM1 in my kit bag - since end of January 2014 - it became my "always with me" camera. And I started to change the use of the camera as well: instead of using it with the kit lenses of panasonic I started using the prime lenses... with a remarkable result: Especially when I have the low light lenses with me like the f 2.0/12mm form Olympus, the f1.4/25mm Leica form Panasonic or the f1.8/75mm for Olympus with me: it becomes a great package... And the pretty shallow depth of field tells everybody: I am not a small camera. I am big!!!
For me very astonishing: People working on sunday night... And 2 days later the road was brand new... just perfect..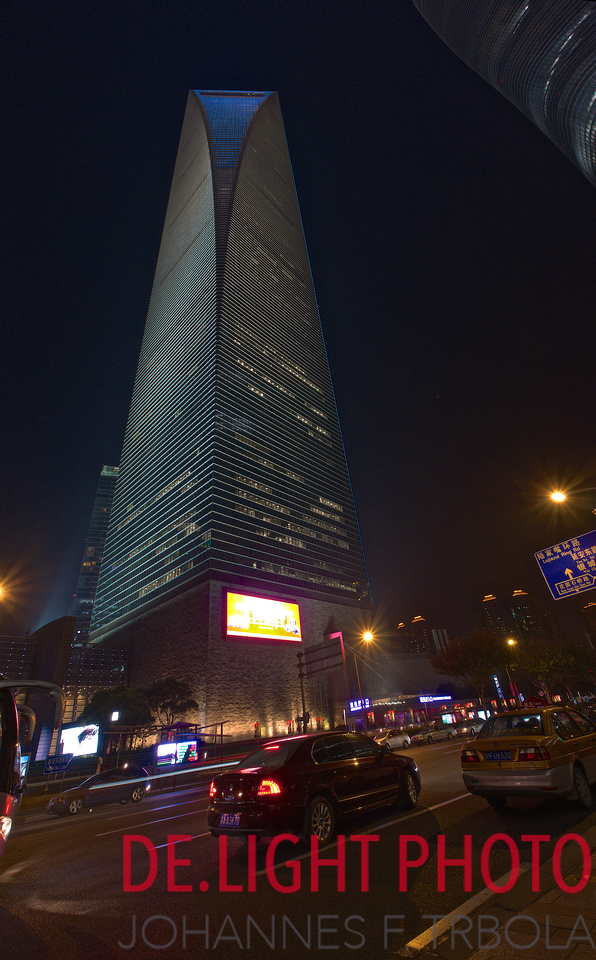 This time I was traveling to Shanghai. Believe me or not: nobody could see what gear I am carrying with me... I did several things in Shanghai:
Low light photos with long exposures on a tripod
High ISO Images during dinners
Panorama Photos as well in low light
And finally a few time lapse tryouts.
2 days later A visit tot the river side - and a great illumination of Pudong - the new Shanghai
The largest Skyscrapers... just amazing...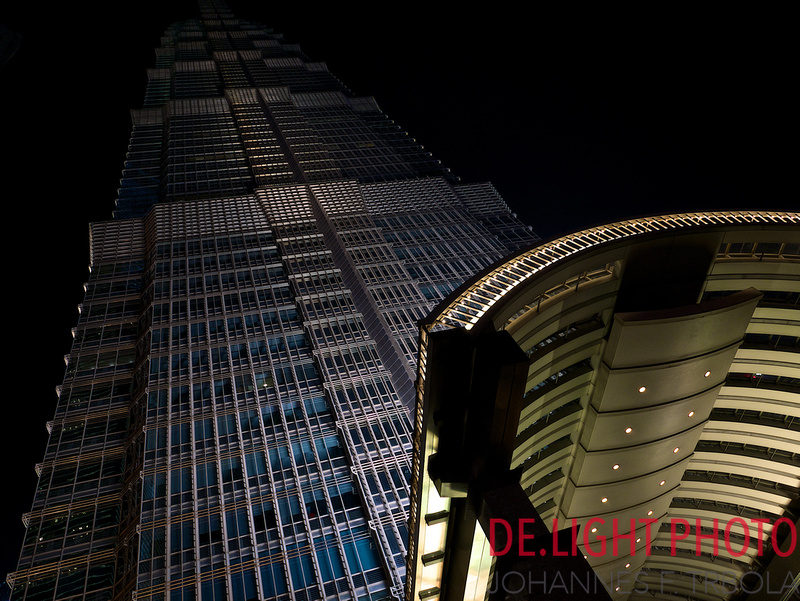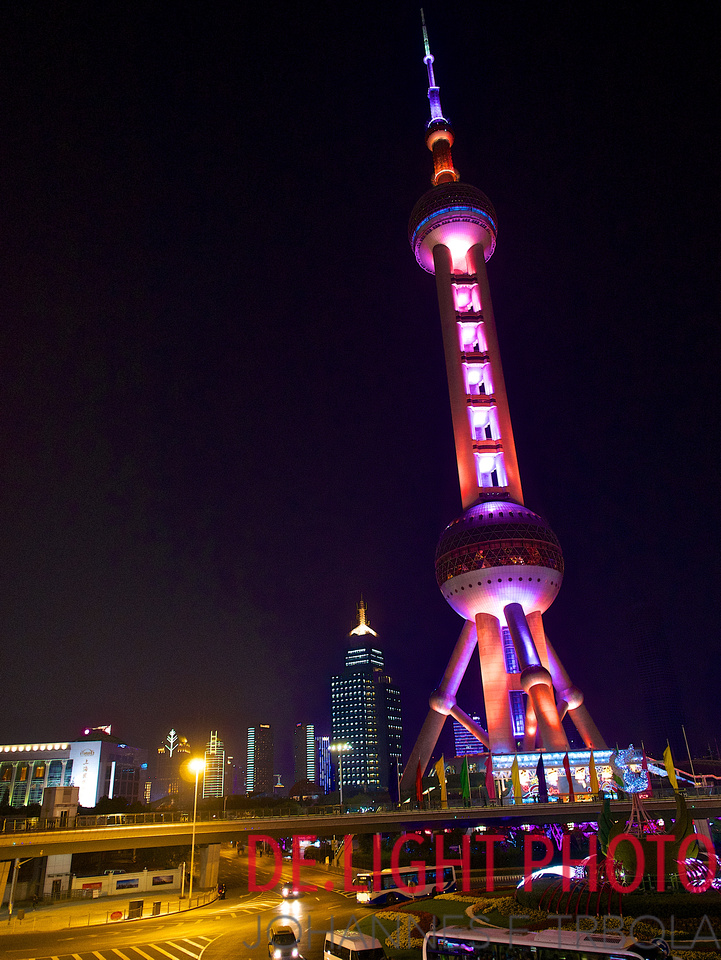 Shanghai TV-Tower: Very Amazing: the foot walker roundabout in the first floor...
I shot this Panorama handheld with the Zuiko f2.0/24mm. It covers > 180º View Angle....


And I took a little time-lapse at the same place...
Food
Food in China is an experience. Great. But be careful: it will spoil your taste and destroy any wish to go to Chinese Restaurants abroad...
But be careful, sometimes you will get served kind of strange stuff as well like sea cucumber or a soup with frog overies - which is tasty by the way...
We started with Shanghai food - which is great by its way..
The chicken was really very soft.....
Traditional Beijing Restaurant.... Of course for eating beijing duck...
I did not try the schnaps with the snake inside...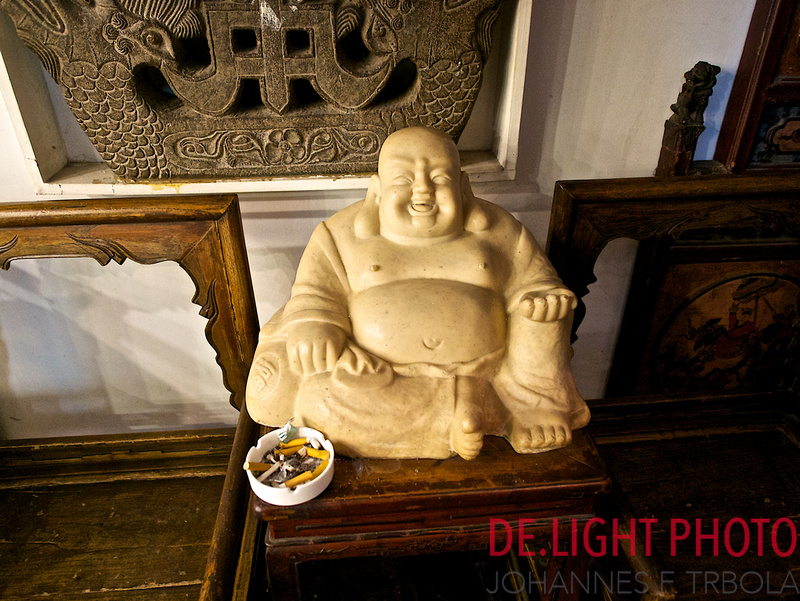 Buddha welcomes smokers...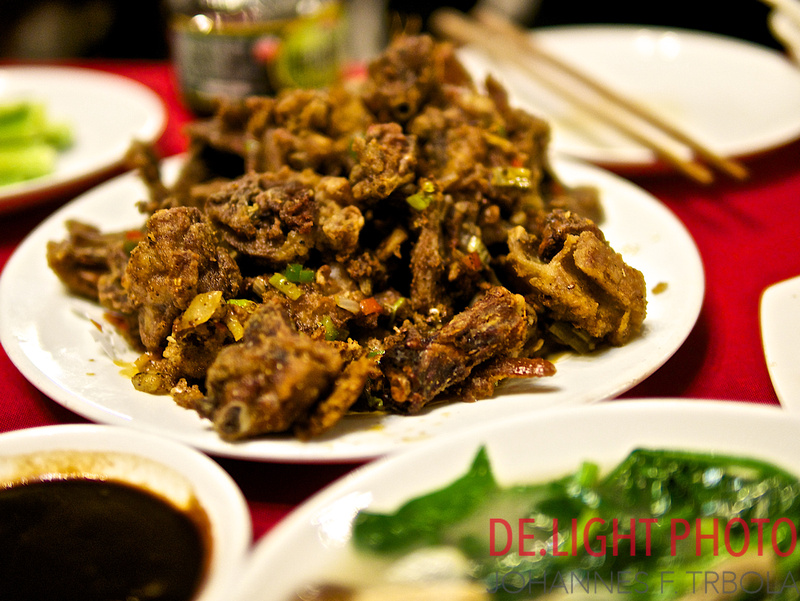 Prestty Special: bones of the Beijing Duck... I love to eat the bones of any kind of birds... but this was a special experience: a bit dificult to eat just with chop sticks...